| | |
| --- | --- |
| Posted on April 1, 2018 at 6:45 PM | |
Recently a senior manager said to me: " I am sick of all these leadership courses where I need to be effective, walk the talk, be more empathic, authentic, agile..be more green or yellow ...."I want to feel and be myself again", isn't that good enough? "Do you recognize this too?
A job title of manager goes together with a range of duties. For some a happy moment, for others a source of stress. Soon you will be faced with a series of key competencies & behaviours to become an effective leader. Your prime responsibility after all is business growth and the success of the company.
If you are lucky you will get soon enrolled in a leadership course that will support you in managing yourself and others. Courses where you learn from 360 feedback that measures you against great leadership traits. Scores will tell you more about the gaps to grow into a great leader. The start of your development plan.
Before it feels like drowning, imagine that it would be more simple than this and that you could just be your unique self whilst managing others?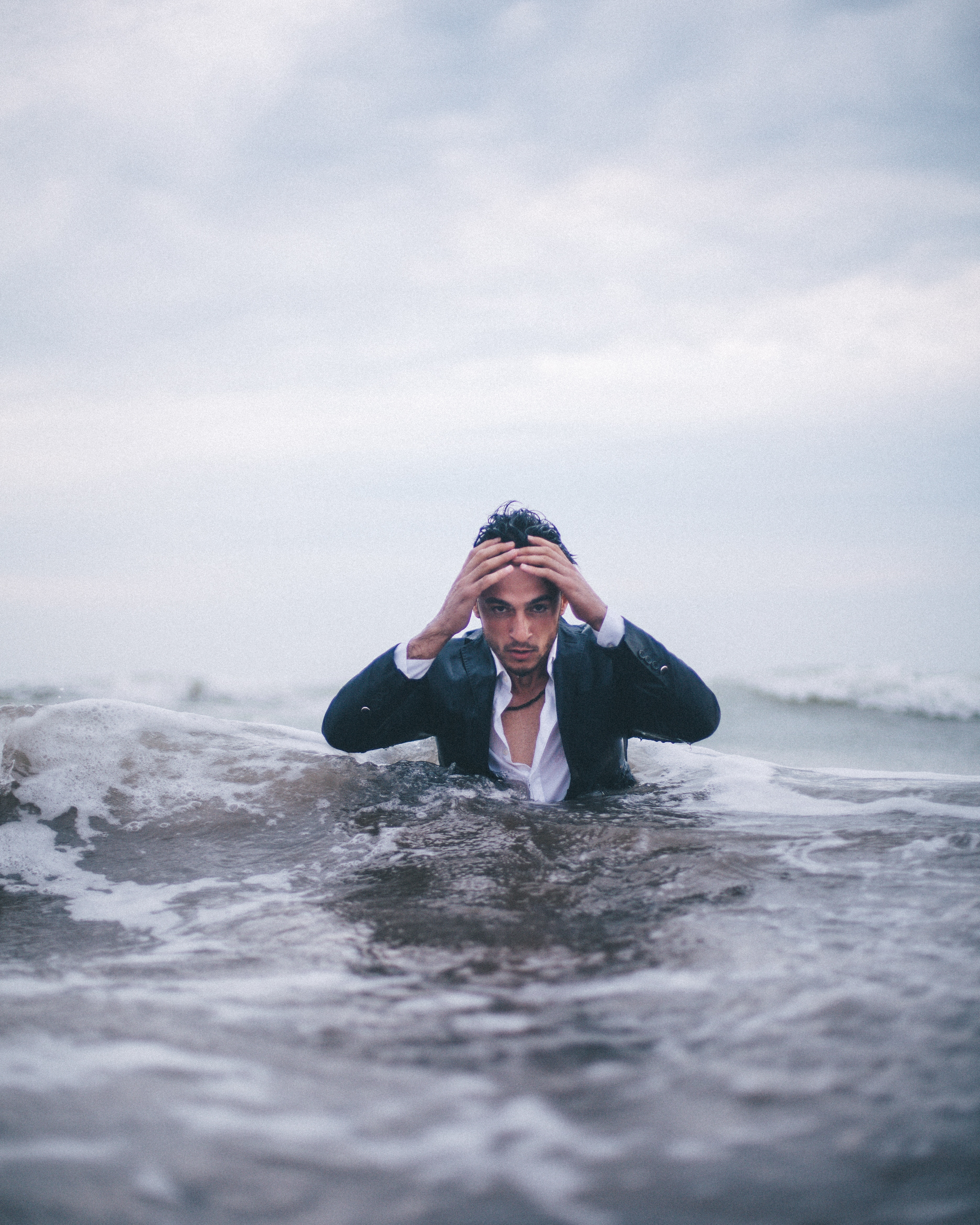 I hear you wondering "is that really possible?" Yes, it is!
The hardest part maybe is start looking at who you really are. Why do you really like managing a business or managing a team? What are your drivers and talents that make you passionate about what and how you do things? I am not referring to skills, knowledge and qualities you have learned during your career experience and during several training programmes. I would like you to focus on your talents given to you as of your birth, which have grown into your way of thinking, feeling and behaving. Your unique combination of talents that sets you apart from everybody else:
• Talents that say something about what motivates you. e.g. you like competing with good performance or great results or you like to see other people grow, or you want to shine and have impact on others.
• Talents that say something about how you think about solutions and how you decide. e.g. keeping options open or being very goal driven, enjoying a structured way of thinking or being rather future oriented and ask questions like "what if."
• Talents that reveal your preference in relationships. What is your natural tendency in seeking contacts with others, what kind of people you prefer to deal with most, do you like confrontations or rather harmony.
That means that each manager is unique in its talent combinations of these 3 different type of talents and will fulfill the same job in a different way than the other manager. If you can operate in a job and a working context where you can fully demonstrate your talents, you will turn into a passionate and very driven manager. Because real motivation comes from within. And what about you?
Is the company culture allowing you to be your unique self?
Or are you trying to live up against the expectations of measured leadership behaviours. Is the job of manager and how you can execute your function, allowing you to apply all 3 talent categories in the way that fits with you? If you are a manager that likes to think carefully before deciding and the company culture encourages more impulsive and flexible managers, you will not be able to further explore and grow your talents. If your driver is to spend time on growing your people but the pressure of results is so high that there is no room for your intentions, you will never be able to explore and grow your talent. If you feel that something is not right. If you get constant feedback on how you need to manage and you are more and more drifting away from who you are, stress will increase and not only you but also your team will suffer.
What can you change about this?
It will require courage to do this exercise and go back to your leaders to convince them how they can get the best version of you. If you can explain what makes you a great manager, what is unique about you and what you need to further develop your strong area's and learn to balance the less strong areas, you have realised your own development plan.
And, the real beauty of this is that the same will happen if you interact upon your own talents with your employees. In the way you select them, in how you motivate each of them, in how you find a way to set direction and find out how you can get the best from each of them to help deliver the business outcome and results.
In fact, knowing each of their talents, gives you the opportunity to think out of the box and create all kinds of development opportunities that maximize their talents into real strengths. Happier employees, higher productivity, better outcomes!
So, why waiting? You have nothing to lose. Moreover, what do you gain? And what holds you back to start doing so? Take the lead of your talents, your happiness at work, and your employees will follow!
You need some help? Reach out to me for strengths coaching, career guidance or strengths-based projects
[email protected], www.talentspots.be
Categories: Talents & Strengths, Veerkracht
/